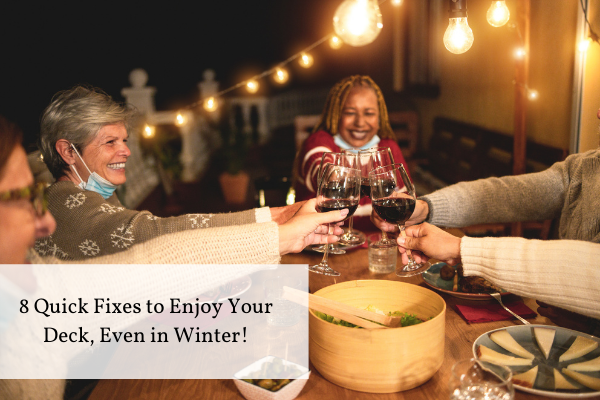 As the warmer weather begins to give way to a fall chill, you might think that it's time to abandon your deck until the return of spring. However, if you aren't using your deck in winter, you're missing out on some great times. With just a few quick fixes, you can get your deck ready for winter enjoyment. Unsure how to do that? Here are a few ideas to get you started:
1. Add a Jacuzzi
Imagine slipping beneath the hot bubbles and feeling your day's stress and troubles bubbling away. Whether you're looking for a small hot tub for a romantic evening or a larger model to enjoy with friends, you can find a Jacuzzi in many price points. Your deck is an ideal location to place a Jacuzzi to enjoy watching the leaves change color and the snow pile up. It's also close enough to your backdoor that you won't get cold getting in and out of the hot tub. Also, a new Jacuzzi helps you wash away your winter blues.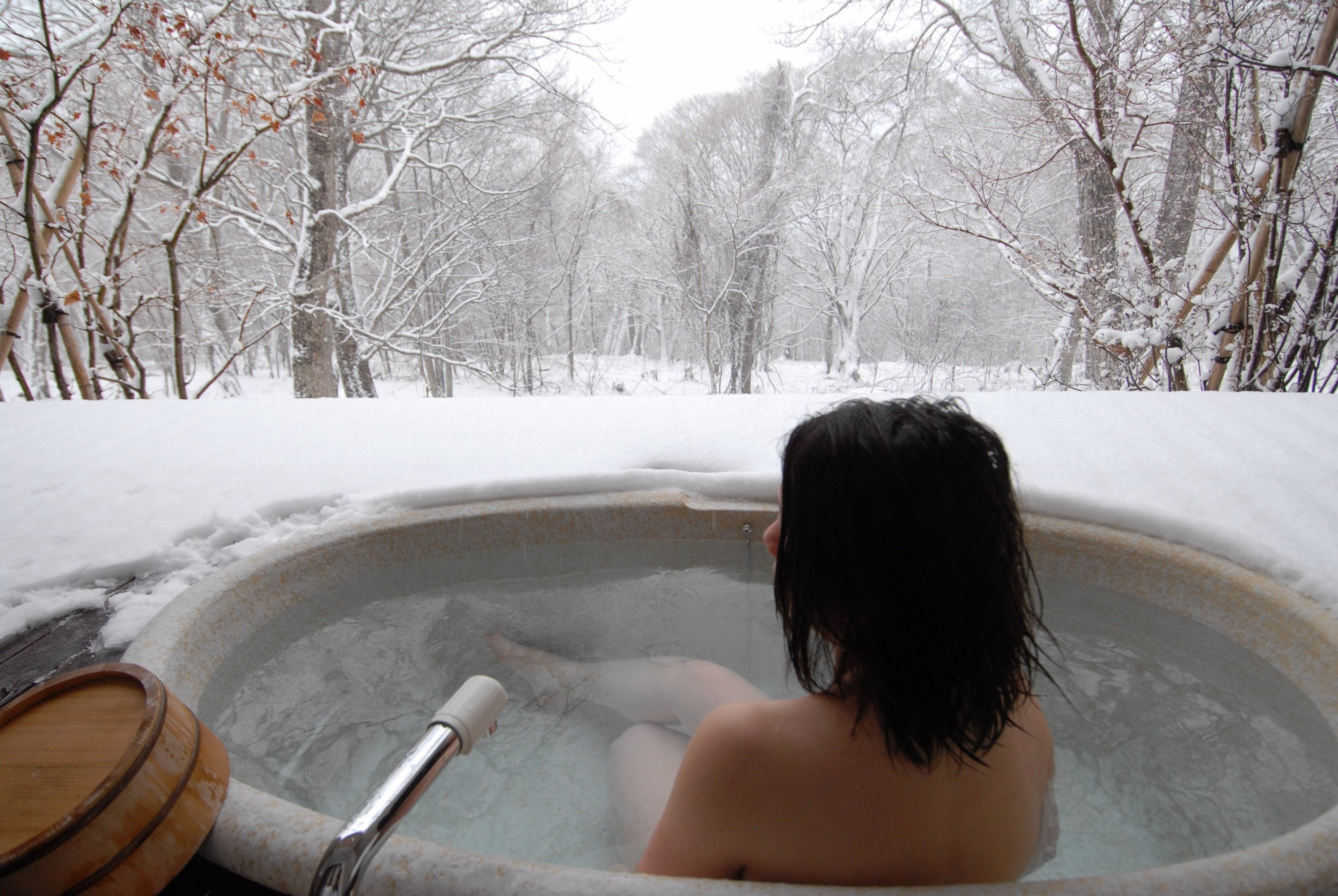 2. Add a Fire Pit
As the temperatures dip during the winter months, you tend to stay inside close to the fireplace. Why not turn the heat up outside? By adding a fire pit to your deck, you and your friends can enjoy time outside on your deck while keeping warm by the fire. Of course, your children will probably want to make s' s'mores, but who doesn't love chocolate?
You can buy a fire pit, or if you're handy, it's easy to DIY a fire pit with the correct materials. You can encase your fire pit in a beautiful wooden box after building it with fireproof materials.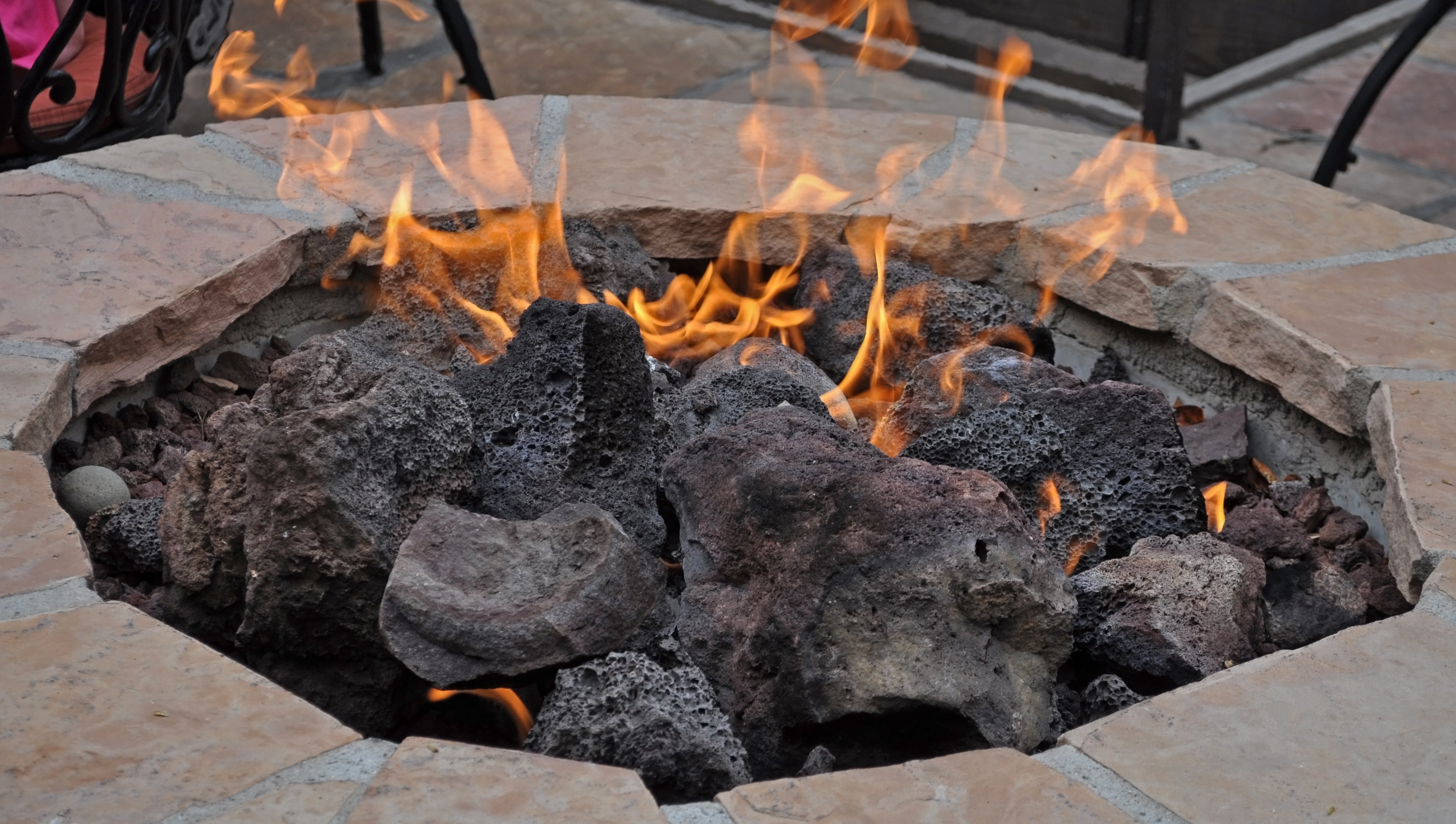 3. Build Overhead Coverage
In Massachusetts, winter weather brings plenty of snow. You can't enjoy your deck when it's covered in snow. In the fall, it's an easy fix to build overhead coverage for your deck. If you enjoy soaking up the sun in the summer months, you can build an overhang that only covers part of the deck, so that you can move outdoor furniture back into the sunshine when summer returns. If you're handy with tools, building overhead coverage isn't much of a challenge. It's easy to watch the snow falling from underneath your new overhang.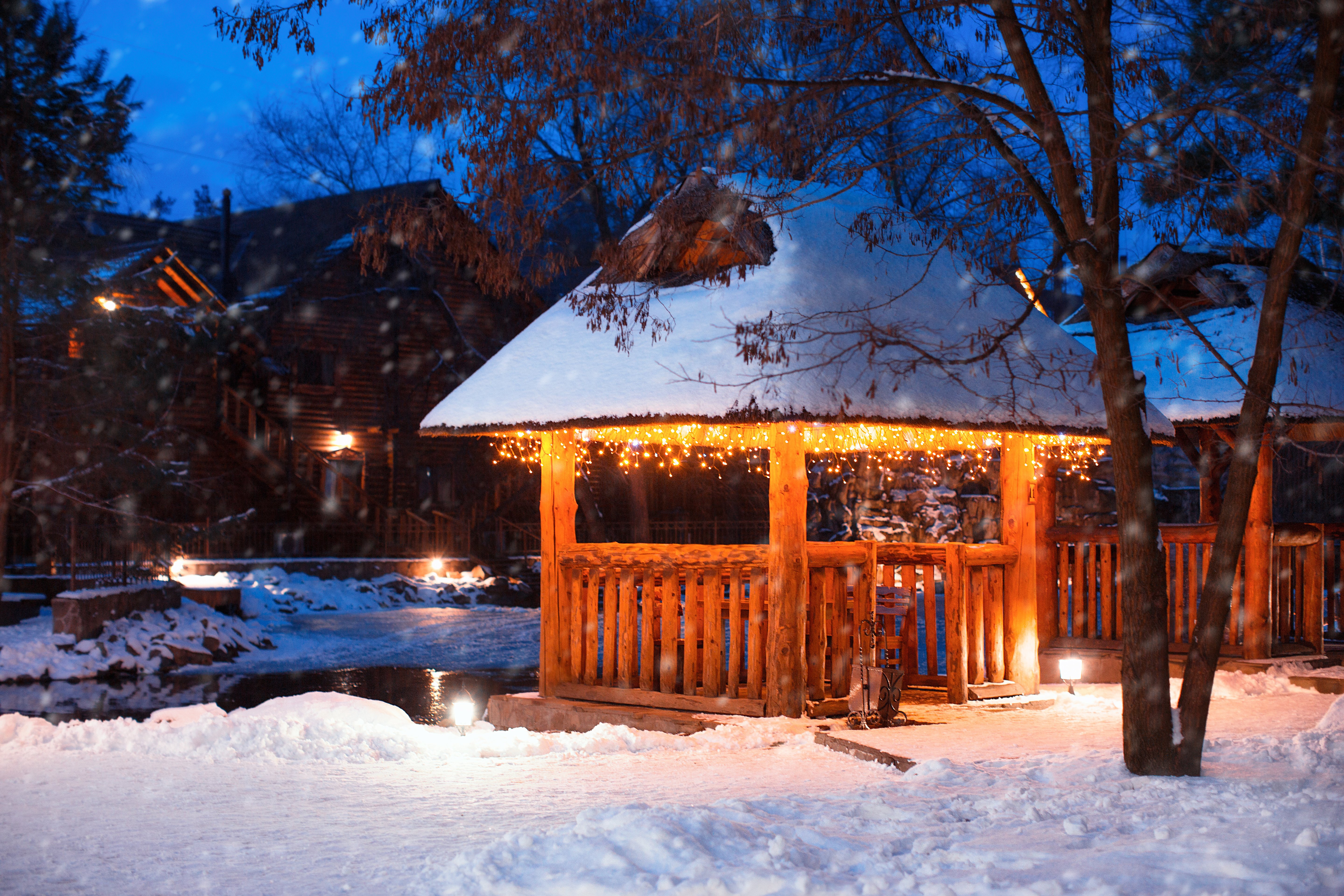 4. Invest in Durable Outdoor Furniture
Both summer and winter have harsh weather, but it's different. To encourage yourself to use your deck more in the winter, invest in outdoor furniture that can stand up to the winter weather, including ice and snow. If you're handy, it's a great idea to build and add a sealant to some gorgeous wood furniture. Looking around, you might be able to find heated seat cushions to keep you cozy. You want to find pieces that are rust, water, and corrosion resistant from the wet winter weather.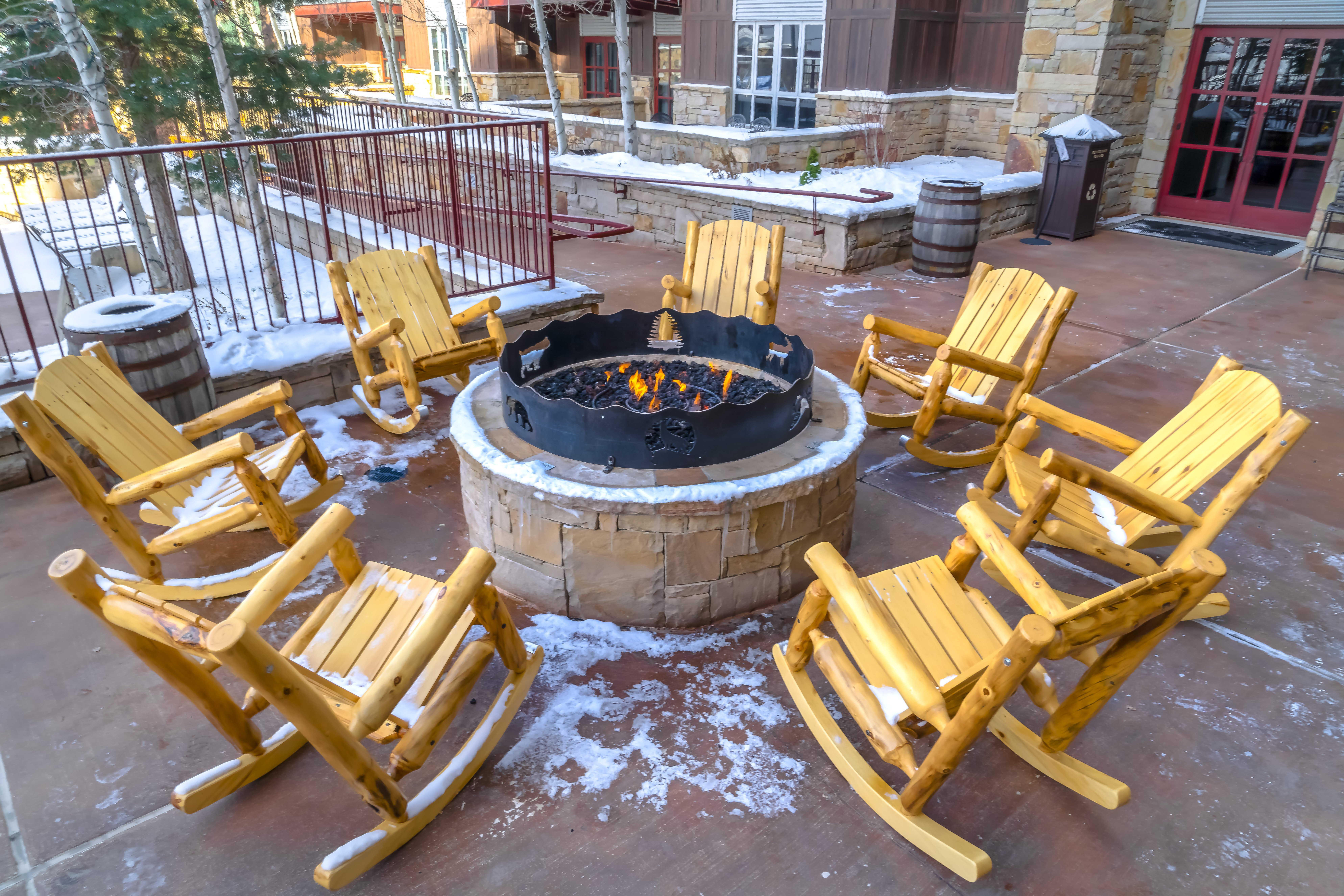 5. Add Some Lights
In the winter, it seems like it's almost dark by the time you arrive home each night. It's no fun spending time on the deck in the dark. An electrician or contractor can quickly add lights to your deck. You can use lighting as a design element for your deck. If you're looking for a place to relax, you might consider fairly lights. When you need more light, you can install lampposts on the deck to see every nook and cranny. You'll find yourself enjoying your deck later and later all year with the addition of lighting.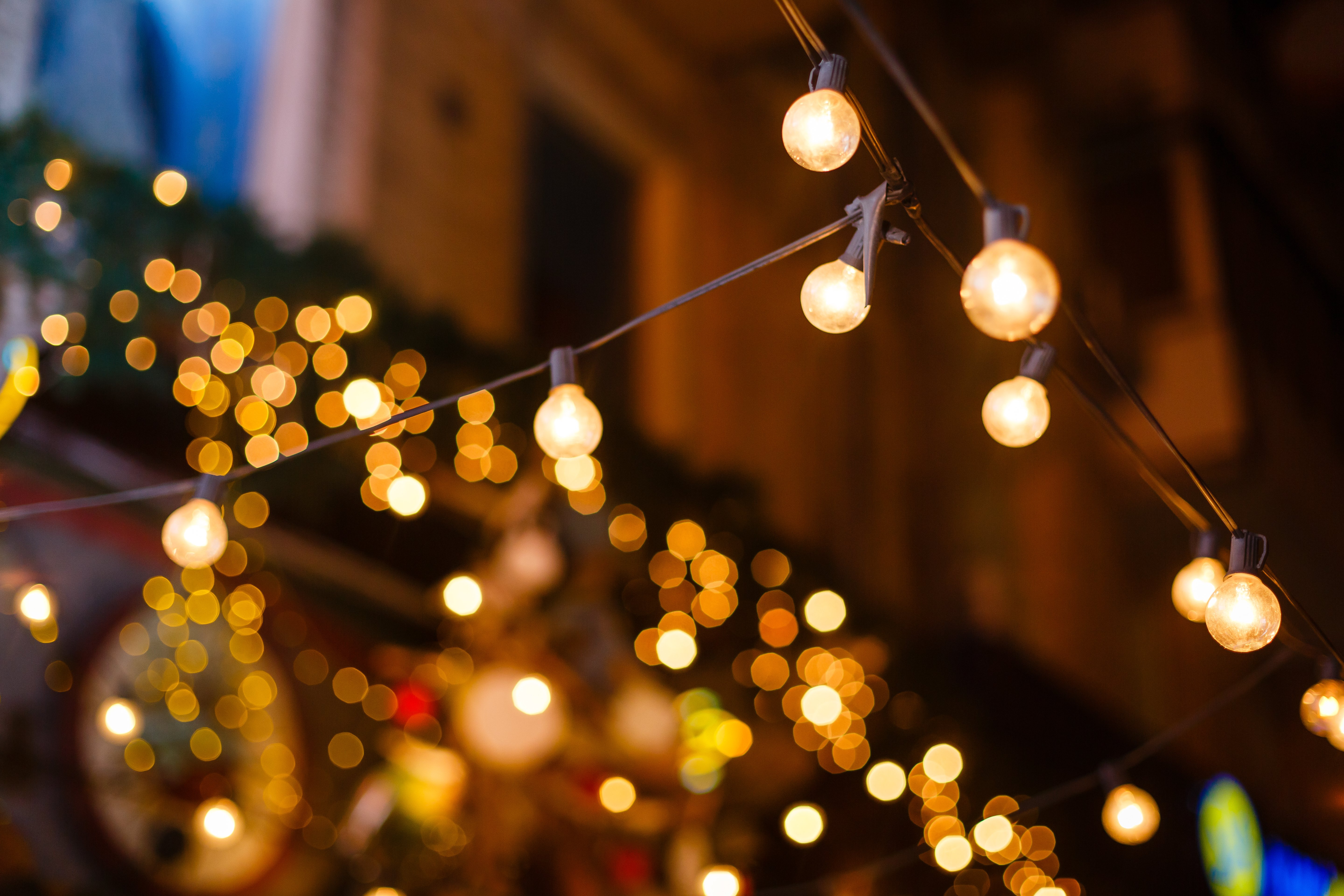 6. Refinish the Wood
Winters are tough on wooden decks. If you want to spend more time on your deck this winter, then get the wood looking its best while protecting it. It's a great idea to stain the wood so that it looks fresh. After staining the wood again, you need to seal it with a water-resistant sealer. This protects the wood from the ice and snow. It's also beneficial to replace any boards with extreme wear while you're staining and sealing your deck. With a new layer of stain, your spruced up deck becomes more inviting during the winter months.

7. Decorate for Winter
Make your deck more inviting in the winter month with the right accessories. If you keep rolled towels in a basket for sunbathing in the summer, trade them out for woolen sock and gloves. Find the perfect blankets and throws to complement your current decor and drape them over your chairs, loveseat, and sofas to wrap up on a cold night. You can trade out bright summer candles and decor for fall and winter colors. It's a good idea to add holiday decorations for November and December. Decorations and accessories can make your deck more inviting in the colder months.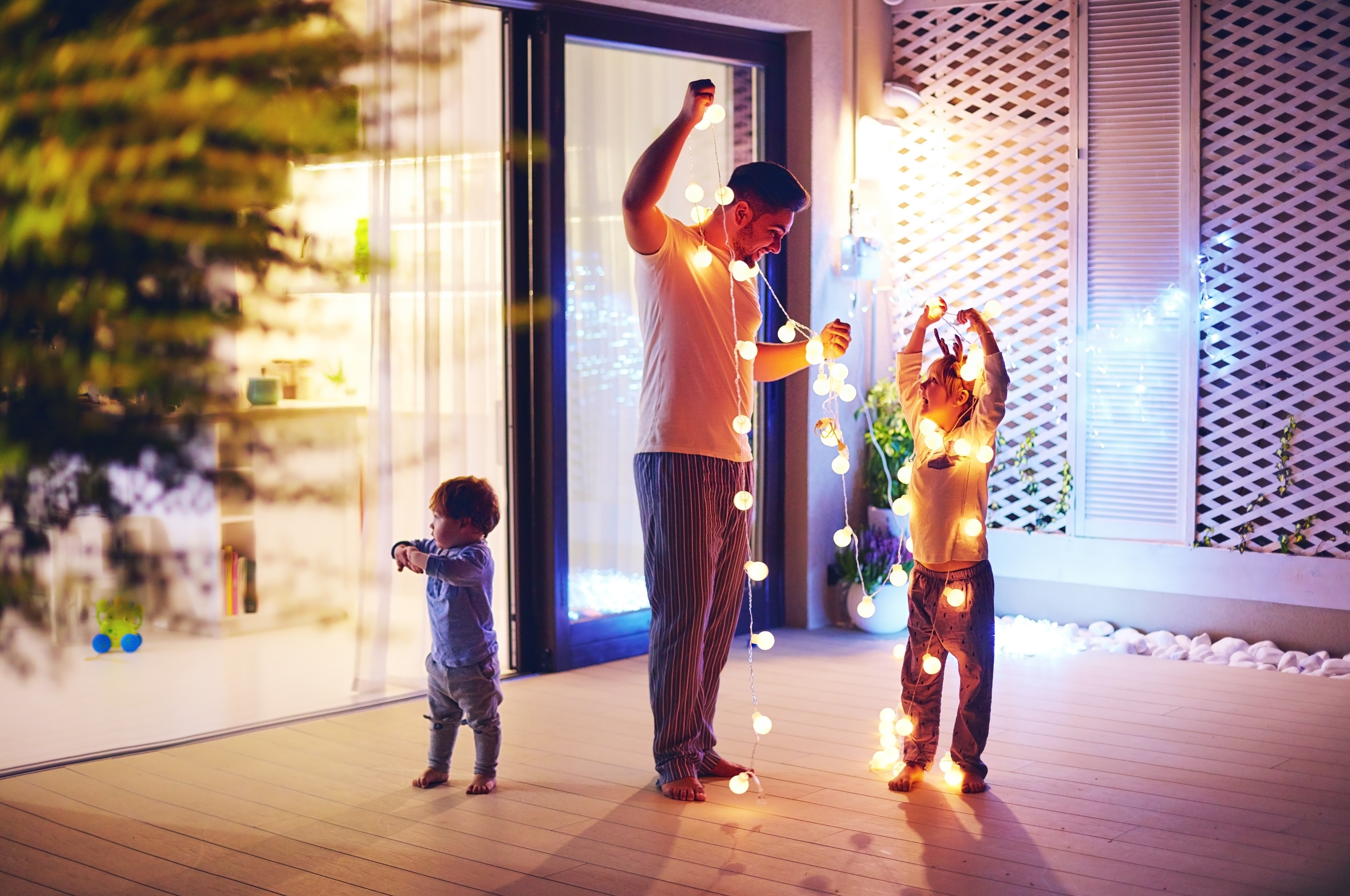 8. Add Patio Heaters
If you aren't crazy about the idea of an open fire on your deck or need to heat a larger space, you can buy patio heaters. Place patio heaters around your outdoor dining table and enjoy dining outside while watching the snow fall. These heaters come in a variety of sizes to make sure you can pick up one that suits your needs. You'll be able to entertain outdoors all through the winter months.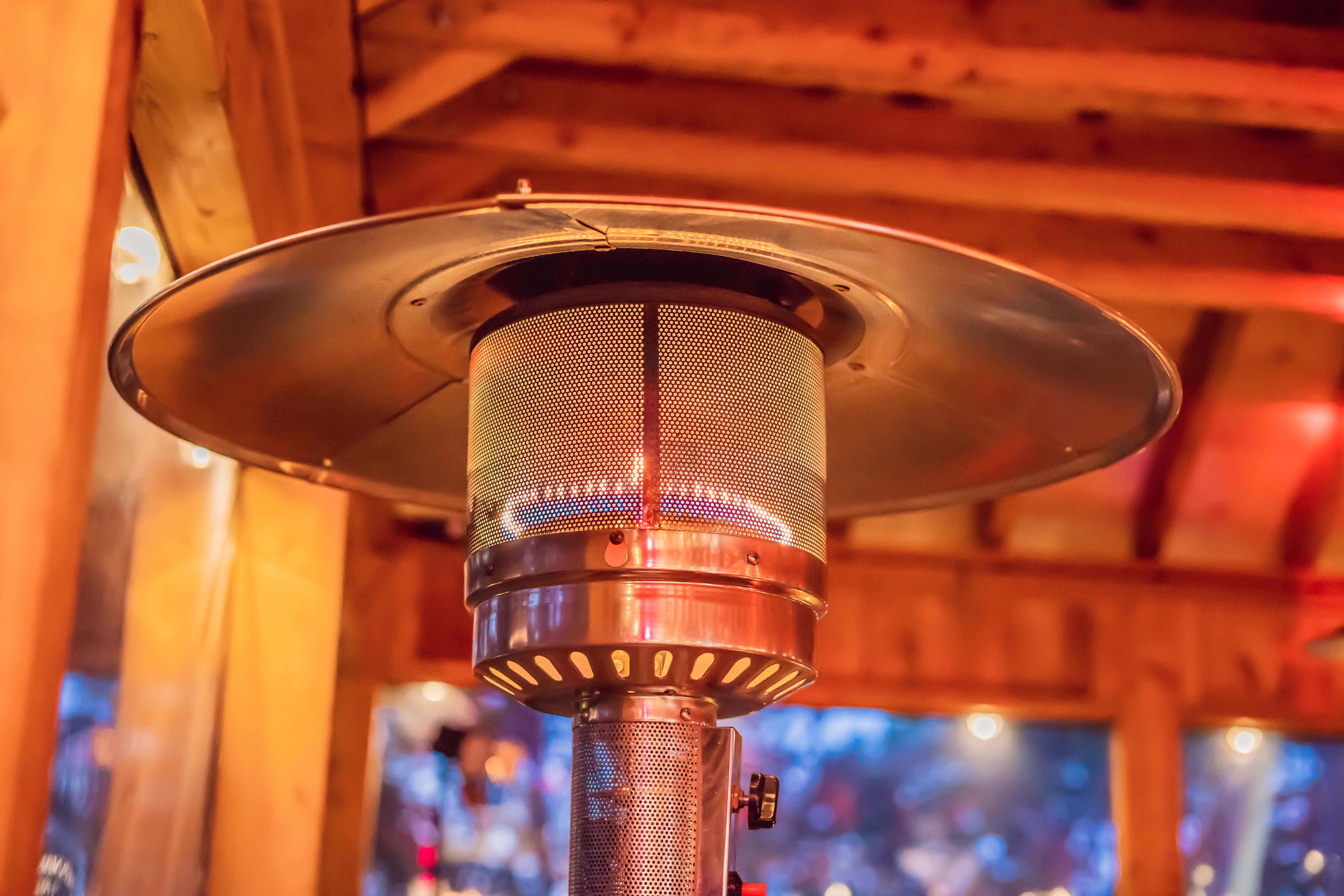 You don't need to abandon your deck during the winter month. With a few of these tips, you can spend many hours enjoying the fresh air. At Mozzone Lumber, we have all the lumber you need to replace boards or the entire deck. Contact us today for more information.