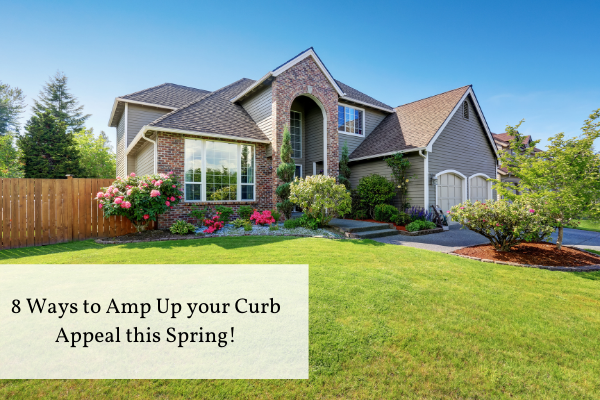 Curb appeal is the best way to show off a home. When neighbors walk by, they'll enjoy the sight of your beautiful front lawn sculpted array of windows. When visitors drive by, your home might be the one they point out as the most beautiful on the block. Your home might be your pride and joy or you might be planning for a summer home sale. Whatever your plans, now is a fantastic time to amp up your curb appeal for the spring with a few home renovation projects.
If you are looking for ways to improve your home's external appearance this year, we are here to help! Today, we're diving into 8 curb appeal home improvements that are hot in 2021 and will be sizzling by summer.
1. Upgrade to Elegant Siding
Siding is the number one upgrade for homes looking to change their look. New siding should be installed every 10 to 20 years, depending on the original siding quality and your local weather. Siding can fade over time, so new siding is also the ideal method for re-surfacing your siding compared to painting over the old siding.
The popular colors for home exterior right now are mixed grays, dark and light blues, and creamy white. White paint is most popular in painting over old 70s era brick and brick facades.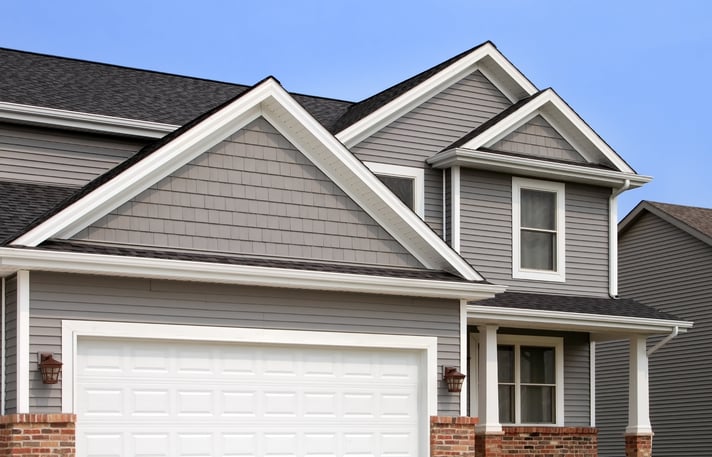 2. Add a Bold New Roof Color
You can also change the look and feel of your home with a new roof installation. If your roof is due for a replacement in the next few years, you can take advantage of this year's warm weather season and schedule an all-new roof. Shingle technology and styles have come a long way in the last 20 years since your previous roof was installed. There is now an impressive array of shingle colors to choose from. Check out a few before-and-after pictures to get a feel for the profound change a new roof design can make.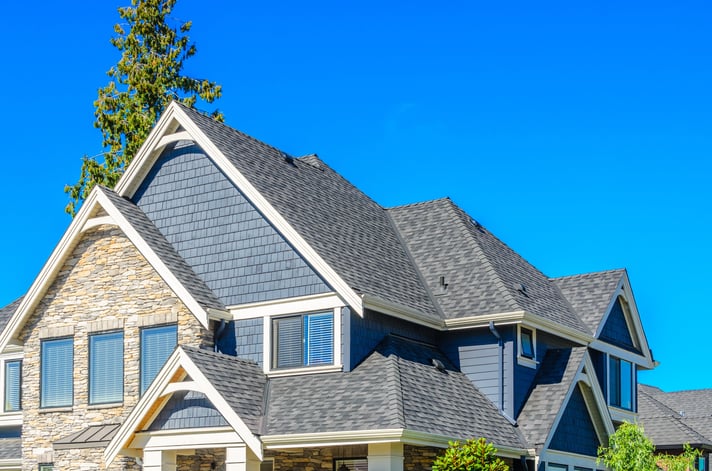 3. Reinvent the Landscaping
Everyone knows that curb appeal is half landscaping. After all, looking up from your curb, visitors must first look past your yard to see the house. You could have a breathtaking home but it won't make a good impression with an unkempt or out-of-date front garden. Refresh your landscaping with a new design or just with renewed vigor to beautify your current landscaping layout.
Replant the flower beds, trim the flowering bushes, and hang something with personality from the front yard tree. You can Xeriscape with gravel and succulent plantings for minimal water use or even replace your entire front landscaping with a rock and water garden instead.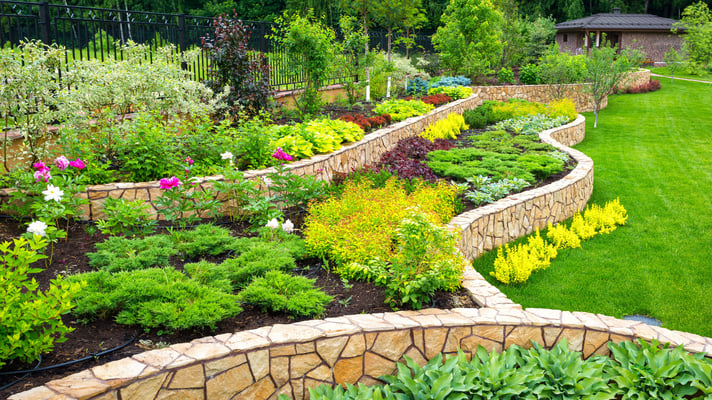 4. Introduce a Wider Front Door
Did you know that front doors are getting wider? The wide front door is a trend surfacing in 2021. This has come from a desire for a grander entrance and an increased awareness of ADA standards. A wider front door can accommodate a wheelchair, large packages, and more ornate glass paneling. You can also widen the front door space to make room for elegant accenting side-panels that decorate your entryway.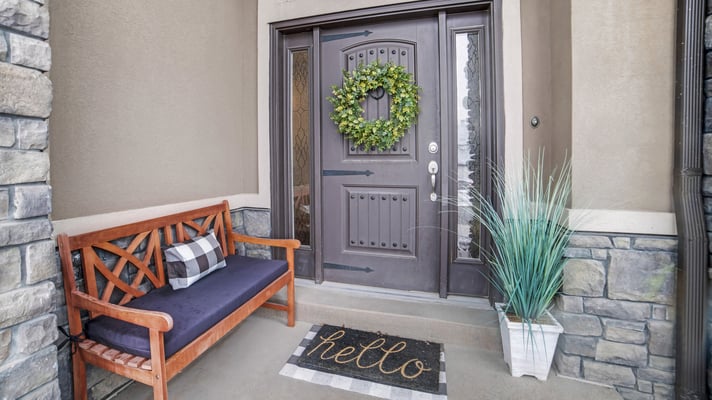 5. Rebuild Your Entryway
Speaking of the entryway, the shape and style of your front door area doesn't have to stay the same. You can build columns and and decorative molding to announce your front door or you can take out existing columns for a wrap-around deck. You can make a space to remove shoes and wet raincoats or you can build an elegant vine-covered nook for your front door instead.
There are many ways to reinvent an entryway and the best approach depends on the existing style and your new vision of the house.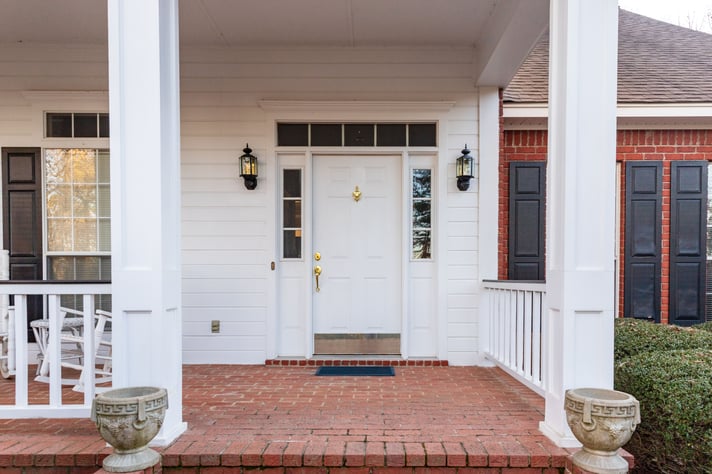 6. Exchange the Front Porch for a Deck
Not all front porches are the same material. Some front porches are brick and concrete - more like a patio, while others are up on the house's raised foundation. The best kind of porch, however, is the wooden deck. Decks are returning to peak popularity this year, and not just in the backyard. A beautiful stained wood deck might be the perfect way to reinvent your entryway and create a shady family-friendly place to enjoy the neighborhood outdoors.

7. Add More Windows to the Exterior Walls
If you're looking for a major renovation, add more windows. Many homes of older styles have large walls that do not contain elegant modern windows, but they could. With the right renovations, you could create a breathtaking wall or mosaic of glass for your home's front exterior. Not only will you bring in more light to your interior rooms, but your home will shine like a modern architectural marvel compared to homes built similarly on the block.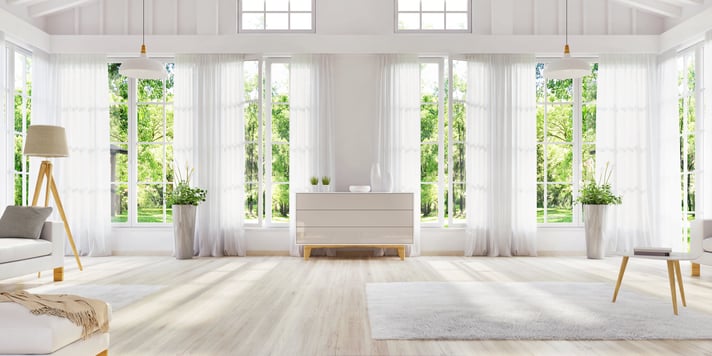 8. Build a Shady Pergola
Pergolas are the unexpected prize winner for 2021 home renovation trends. A pergola is made of four wooden posts topped with a flat lattice of beams on top. You can hang curtains from them, grow vines over them, and place them for the most dramatic effect in the front or back yard. Pergolas go hand-in-hand with beautiful deck furniture and shady summer afternoons.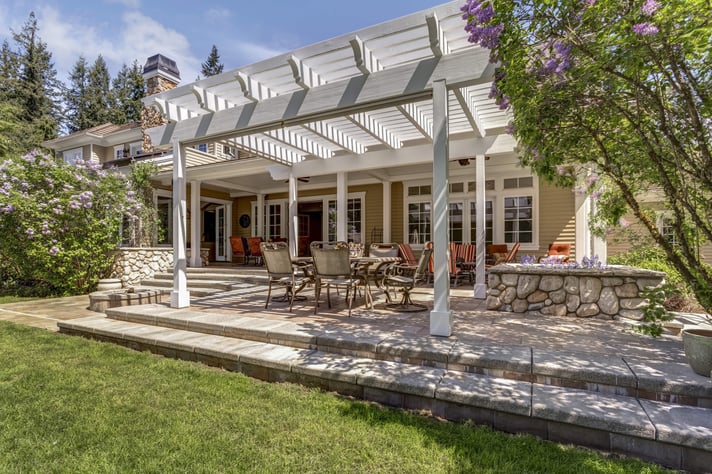 Looking for beautiful and creative ways to amp up your curb appeal this summer? Mozzone Lumber is here to help. With our stunning selection of doors and window designs, siding designs, and roof shingle colors, you can completely reinvent your home or just change the key elements to make it feel like an all-new exterior. Contact us today to consult on your next home renovation project. We look forward to hearing from you!