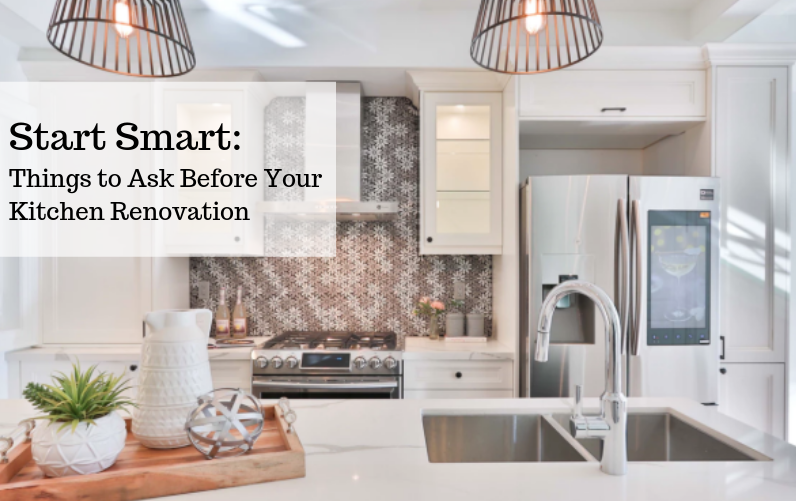 So, you've decided you want to renovate your kitchen. Maybe spruce up those old cabinets with new handles and a fresh coat of paint, or replace all the old appliances. You might even be considering a complete kitchen makeover. As you sit down and make a list of everything you'd like to change, you may become a bit overwhelmed. This short guide will cover some tips and other things that are commonly overlooked when renovating a kitchen.The first step is to ask yourself: What are your goals for this new kitchen?
Are you planning to sell the house, hence the need for a few updates.

Maybe you've found your dream home and the kitchen just isn't as dreamy as the rest of the house.

Or maybe you're just tired of those dusty brown cabinets that creek when you open and close them.
Whatever the reason may be, it's important to keep your goal top of mind. While you're getting ready for renovation, consider where you'll be cooking during the renovation period. Depending on the size of the project, you might end up eating Chinese take out on the couch everyday for dinner.
The next step is to ask your contractor to put your ideas into perspective.
Ask for an itemized list of all the odds and ends you'd find in your metaphorical junk drawer like materials, agreements, penalties and labor specifics.
Don't forget to ask for your own copy of the blueprint and a project plan so you can stay on top of the renovation.
Lastly, ask your wallet. If your funds don't cover the costs associated with your new kitchen, you might get stuck in the blender and find yourself in a dicey situation.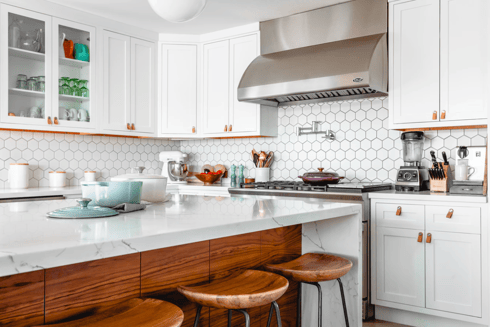 Don't forget the little things like delivery fees and taxes.
Also, make sure to include a contingency fund in your budget. A typical contingency fund ranges from 10-20%.
Figure out a payment schedule with the contractor BEFORE you start any renovations! If it's a large project, you might prefer a draw schedule where you pay as portions of the project are completed. For a custom project you might be asked to put 30-50% down in advance.
To recap, keep your overall kitchen goal in mind and make sure to get an extra copy of the blueprint. Also, ask for an itemized list of everything needed for the project, along with agreements and penalties. And when it comes to your budget, include a contingency fund and figure out a payment schedule that works for you. Happy renovating!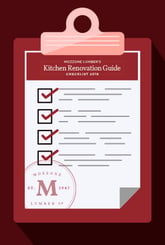 Are you ready to renovate? Our team is dedicated to making sure your renovation goes as smooth as possible so, we have created a simple checklist to ensure you won't miss a thing.
Download the checklist so you can get started
on your renovation today!
For all things kitchen, check out our Kitchen Renovation 101 Guide
For brands we carry visit our Kitchen Product Page
For inspiration see our Gallery