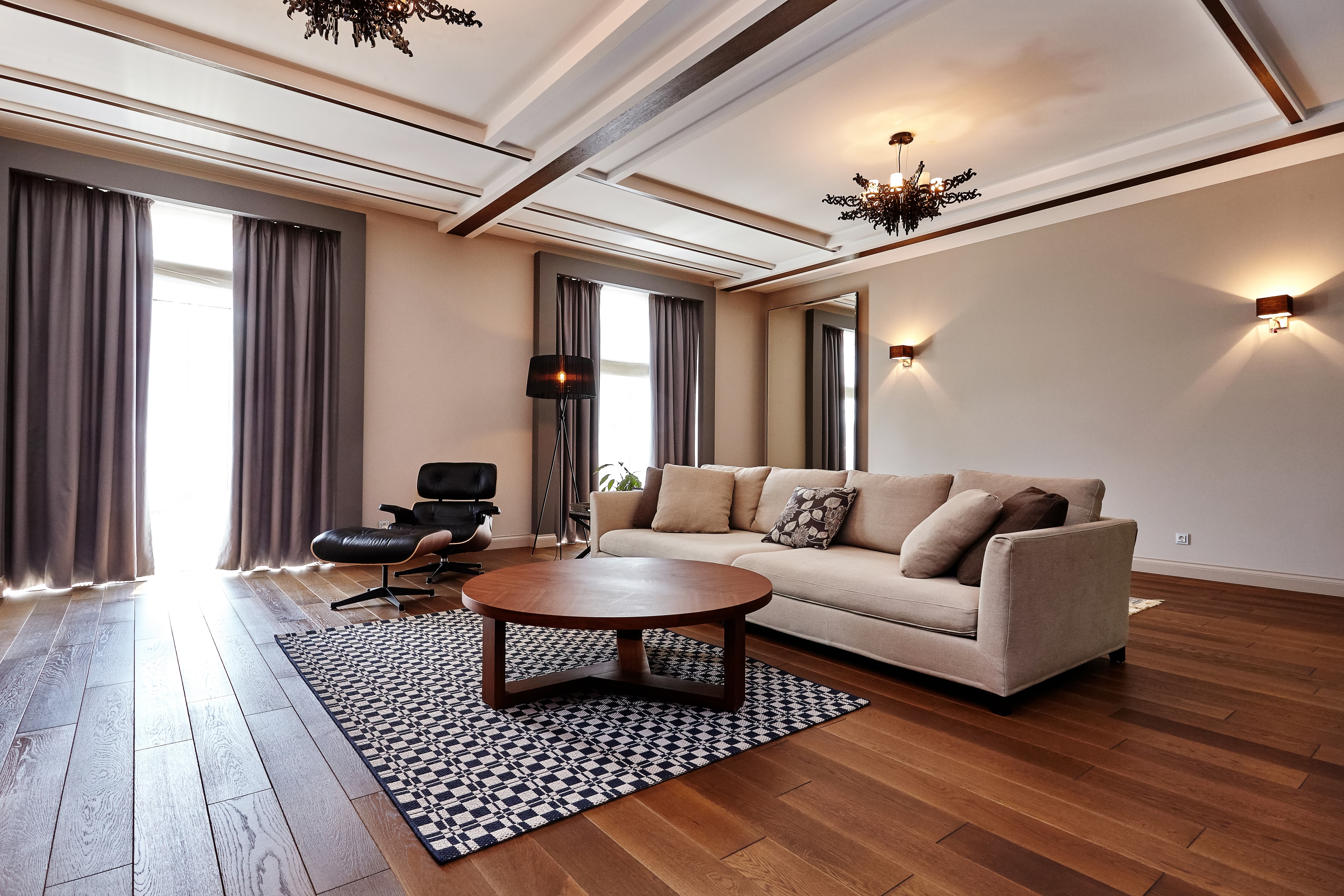 For any non-flooring expert, hardwood floors are one in the same. But when you take a closer look after your decision to renovate, the sheer number of options can be staggering. Here's a simple guide to your (very worthwhile) decision to installing naturally beautiful hardwood floors.

Our tips below are a great starting point for understanding and determining your preferences. Once you've gotten acquainted with your options, we can help you get your project started.

Tip #1: Choosing Solid Wood vs. Engineered Wood
Solid hardwood floors are exactly that—a solid piece of the wood. While solid wood floors are undeniably gorgeous, classic, and durable, they're also expensive and often susceptible to moisture damage. If its price isn't an issue, be sure to only install them in above-ground, low-humidity rooms. You'll love the warmth and style it brings to the space.

Engineered hardwood floors are a bit more manmade. They're constructed with multiple layers of wood veneers, and its layers can vary in species. This allows for the construction of stable flooring that can stand up to humidity and temperature better than its solid wood counterpart. Engineered hardwood floors can be installed in both basements and above-ground rooms. However, in comparison to solid wood, engineered wood can't be sanded and refinished as often, and it's not quite as durable.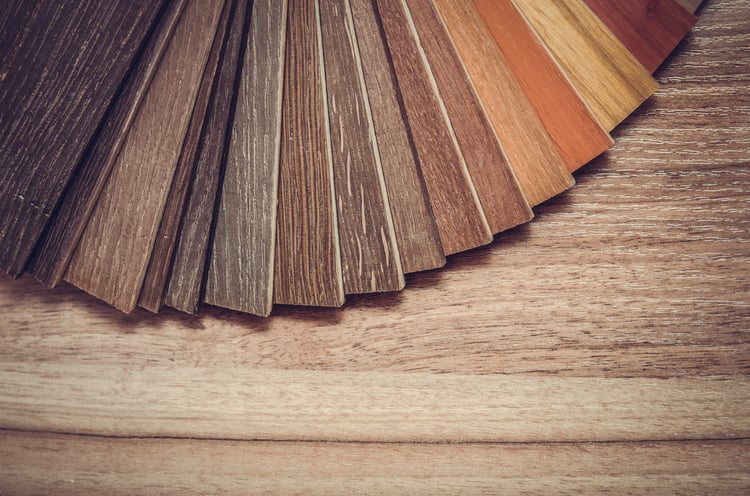 Tip #2: What Type of Wood Should I Use?
Different wood species differ in durability, maintenance, and cost. Here are a few of the most popular species of wood flooring:
Oak: One of the most popular hardwood floors in North America, Oak is known to be quite durable and stand up to stains.
Birch: Birch can be found in two varieties: Yellow Birch and Red Birch. Red Birch is darker with red undertones, while Yellow Birch is a creamier white with yellow undertones.
Maple: Maple hardwood floors have a pale, creamy white color and minimal grain pattern.
Walnut: Walnut floors add warmth and sophistication to any room with its rich, dark brown color.
Cherry: Another popular hardwood in North America, American Cherry floors are both striking and charming. Though American Cherry darkens over time, it evolves into a beautiful deep color.
Hickory: Another hardwood that adds warmth to a room, hickory experiences minimal color change over time.
Ash: With its pronounced grain patterns, Ash brings a unique richness to your floor. It's also very low maintenance.
Tip #3: When in Doubt Hire a Pro
Installing hardwood floors can be complicated. It's more involved than painting your walls or installing kitchen cabinets as so many details come into play.

There are plenty of online guides and resources to assist you if you decide to take on this project alone. We found the DIY Network does a great job at giving you the ultimate guide which you can find here.
If you're going to install hardwoods, you'll invest several thousand dollars on material alone, so if you damage it, it's not as easy as buying another $30 gallon of paint and starting over again. When in doubt call a professional to assist you in your planning and installation to ensure your investment lasts a lifetime.
Questions? We'd be happy to help here at Mozzone Lumber. Contact one of our flooring specialists and we'll help you find the floors right for you.
Come into our showroom or contact us today get started!

For more on the brands we carry, check out our Flooring page.